Spanish (
Señora Sjostedt

)
BIENVENIDOS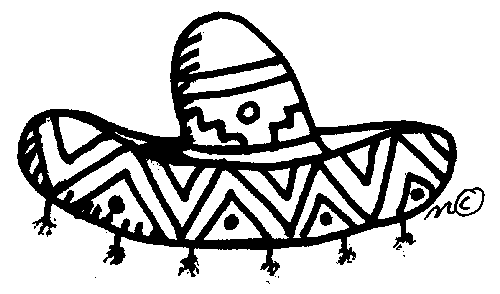 World Language Program Mission Statement
Our mission is to prepare all students to communicate in another language, to interact with other cultures and to respect all God's people.
World Language Program Standards
Communication
Communicate in languages other than English
Cultures
Gain knowledge and understanding of other cultures
Connections
Connect with other disciplines and acquire information
Comparisons
Develop insight into the nature of language and culture
Communities
Participate in multilingual communities at home and around the world
WORLD LANGUAGE: SPANISH
PROGRAM DESCRIPTION
The goal of the World Language Program is to provide all students with an introduction to a second language and its culture. The study of the Spanish Language and culture enables students to interact and communicate with others, while gaining a greater understanding and respect for the cultural perspectives, practices, and products of different countries.
At St.Mary's Catholic School, the World Language Program includes grades, PreK-8 . Kindergarten through grade 4 meet once per week. Many of the topics studied and reviewed each year are numbers, colors, the days of the week, the months of the year, weather, seasons, family, parts of the body, clothing, geography,classroom objects, Hispanic holidays, foods, and occupations. The children participate in a variety of activities during classes including conversations, vocabulary, singing, dancing, hands-on projects, and the study of Hispanic cultures. The program in grades 5 through 8 meet twice per week . All of the topics above are studied with a greater emphasis on geography, culture, verb usage, grammar, parts of speech and conjugation of verbs.
Some of the cultures studied include Mexico's geography and cultural practices, the history of the Aztec, Inca, and Mayan Indians, and the geography and customs of Spain. Central and South America are also studied in the upper grades. In addition, students compare and study the significance of many of the Hispanic holidays such as Mexican Independence Day,Hispanic Heritage Month, The Day of the Dead, December holidays with emphasis on Our Lady of Guadalupe and Juan Diego. The year is ended with Cinco de Mayo activities.
The World Language Program has proven to be a positive influence on the students.